Battery A 1st Battalion (Nike Hercules) 56th Artillery

  Newhall, Saugus, California 91350

Our main headquarters was at Fort MacArthur, San Pedro, California   90731 

Nike Hercules Missile Site

Saugus, California Site LA-94

After several suggestions from former Nike men from LA-94 over the past few years I decided to put together a website where we can leave messages in the Guest Book along with your email addresses so everyone can keep in touch.

Your webmaster is Dave Procuniar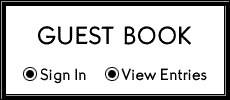 Please email Dave any photos you may have of our Nike Site so I can put them on this website for all to share!  ALSO type up your BIO and email it to me.  I will put a link on the this website so you can share that with everyone!

This page was last updated: August 1, 2022
Ed Thelen's Nike Missile Web Site Link



Counter installed

November 22, 2010




Below are two books (paperback) that I purchased from Amazon.com  Very Good Reading

Dave Procuniar July 1965 Nike LA-94 California








Below: Dave Procuniar exiting the Mess Hall


Click the Missile Icon Below to see a film that was made in 1967 about the Nike

The counter turned over after counting 10,000 views.  So add 10,000 to the above number.